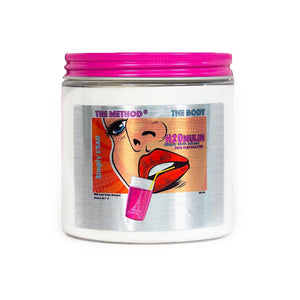 PURE FIBER INFUSED ELECTROLYTES by Gangster Chic Brand


PURE HYDRATION
Hydration Multiplier, daily electrolyte drink mix that utilizes the breakthrough science of Cellular Transport Technology to deliver hydration to your bloodstream faster and more efficiently than water alone, along with the powerful prebiotic action of PURE FIBER SIMPLY INULIN.
H20NULIN uses a precise ratio of sodium, calcium, magnesium and potassium to create an osmotic force that allows water and other ingredients to be delivered to the bloodstream earlier on in the digestive system.
NO NATURAL FLAVOR, NO ADDITIVES, NO MALTODEXTRIN , NO SWEETENER
JUST PURE ELECTROLYTES & PURE SIMPLY INULIN
Shipping orders are limited to a maximum of 2 containers per order. Pick up orders do not have a limit. Orders for more than 2 that require shipping will be cancelled. Shipping rates are calculated at check out by Canada Post. 
INSTRUCTIONS: Add 1/4 tsp into your 500 ml water bottle . This hydration multiplier has three times the amount of electrolytes found in traditional sports drinks and can provide you with the same hydration you'd have gotten from two or even three bottles of water, delivering nutrients into your bloodstream directly.