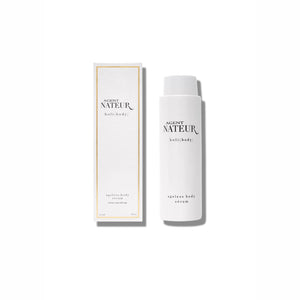 Holi Oil is a firming, cellulite-preventing body oil. This product is designed to help tighten, firm, and contour, as well as help reduce the look of cellulite to promote the appearance of smooth, hydrated skin.
Rosehip oil helps to fade hyperpigmentation and minimize the appearance of fine lines and even stretch marks.
Wildcrafted rosa Damascena helps refine skin texture, which aids in combating aging and dry skin.
Organic helichrysum contains anti-microbial and regenerative compounds that promote healthy skin cell growth and regeneration. It also helps speed up healing of wounds, burns, and rashes and reduces scarring.
Sodium ascorbyl phosphate is a potent antioxidant that can neutralize free radicals. It also boosts collagen production, reduces dark spots, and helps to help blemishes.
*Agent Nateur products are created with non-gmo, food-grade ingredients for even the most sensitive skin.