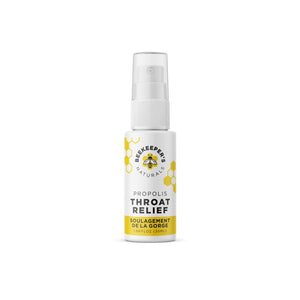 Running out of sick days? Meet propolis, your bodyguard in a bottle. Prized as the immune system of the hive, propolis has incredible germ fighting properties and even contains over 300 beneficial vitamins, minerals, and compounds—making it nature's ultimate defender.
A sticky collection of plant and tree resins, bees use antioxidant-rich propolis to line the walls of the hive to protect against microscopic foreign invaders. They even keep a propolis "doormat" by the entrance to ensure that no bustling bees track in any unwanted germs. It's nature's bee-osporin!   
This propolis spray is a high potency extract, so you can enjoy the full immunity of the hive with just a few spritzes. With a sweet honey-like taste, our spray is ideal for daily immune support, defense on-the-go, and fortification during times of increased stress or fatigue.